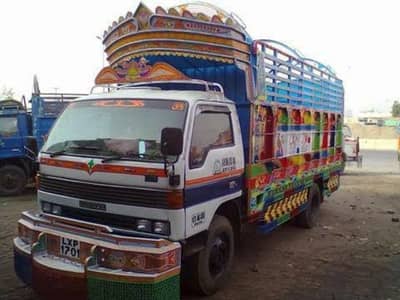 GT MOVERS GOODS TRANSPORT SERVICE.
Looking for Shahzore or Mazda truck? We have all sizes of Mazda trucks/Shehzore trucks available for booking throughout Pakistan.
we also have Professional teams for Packing,loading and unloading your goods or House hold items
we also deals in Crane, Lifter and 20,40ft containers.
Car carrier car cargo recovery and towing services.
head office:plot#43 sabzazar d block lahore.
Sahiwal office: street#3 oppst Ravi autos Rehman truck stand sahiwal.
Karachi office:gate#3 haxbay road new truck stand Karachi.
please contact;
03OO15II665
03OO16II665
PTCL:O423,75,6O,565